In the past, the Women's Board proceeds have provided funds to every clinical department in the hospital, scholarships to the Schools of Medicine and Nursing and other major gifts such as two million dollars to the Charlotte R. Bloomberg Children's Center.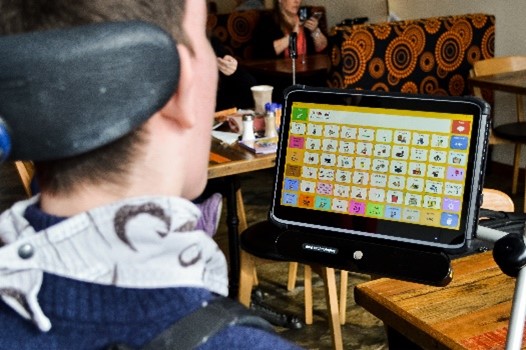 Grant Funded Changes Life for Patients!
Eye gaze devices allow patients who lack the physical ability to communicate (due to mechanical ventilation, weakness, or medical conditions), but who maintain the cognitive capabilities, to once again communicate effectively.
One patient who had spent a great deal of time in the ICU and was unable to verbally communicate due to mechanical ventilation and an inability to tolerate the speaking valve had great difficulty successfully communicating his wants and needs with his family, nurse, and medical providers. These daily challenges made the patient withdrawn and disengaged. The eye gaze device was introduced by an occupational therapist as an alternate method of communication, cognitive stimulation, and patient engagement.