Two convenient locations: Outpatient Center and Zayed-Bloomberg to Nelson/Harvey Corridor
Click for map to all Women's Board businesses.
Outpatient Center
Coffee Bar & Gift Shop
Mon. – Fri., 7:00 am – 3:00 pm
Phone: 410-955-1762
Bloomberg
Currently closed
Nelson/Harvey Corridor
Phone: 410-955-3215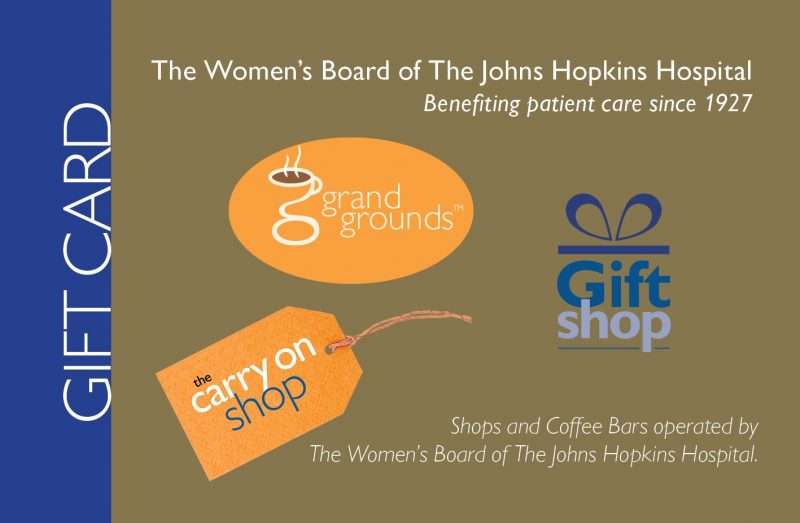 Gift cards are available at Grand Grounds or the Gift Shop and can be used at any location.
The name "Grand Grounds" comes from grand rounds, a formal meeting at which physicians discuss the clinical cases of one or more patients. Tradition says that the first grand rounds in US hospitals were held at The Johns Hopkins Hospital and that the circular area beneath the Hospital's dome was the inspiration for the name.